About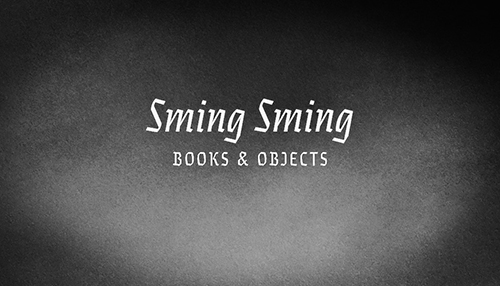 Sming Sming Books is an artist-run publishing studio based in California, formed to support artists and writers through publications that promote critical discourse, advance cultural equity, and challenge the representation of installation, performance, and time-based media.
In addition to our publications, we provide editorial and design services to artists, writers, non-profits, galleries, and museums, working with a range of local printers to meet the needs of each project. We are here as a resource for independent publishing, and are always open to discussions or questions.
Our online store, Sming Sming Books & Objects, features books, zines, editions, and printed ephemera from artists and artist-publishers that we have worked with or just simply admire.